Home » Restorative Justice
Category Archives:
Restorative Justice
With my kids no longer in education my summer doesn't have a definite start or finish date any more. Summer just happens.
I'm not one to sit around and do nothing or to sit on the beach or by the pool changing into a darker shade of lobster. No that's not for me. Here are some of my highlights.
May
So, I will start on 16th May at the David Jacobson Gallery. Contrarian Prize giving.
This was an extraordinary event and I was privileged to have been nominated for this prestigious prize. A few months earlier I had met the founder Ali Miraj and had prepared a short bio to be shown to the invited guests. It was a great evening and even though I didn't win I was delighted to have been a part.
Two days later I attended a networking lunch with Lady Val Corbett, Professional Women's network designed as a way for Executive ladies to support one another whilst raising money for the Robin Corbett Awards.
I have attended these awards for the last two years and to be part of this network is something I am proud of. I was introduced to the group of ladies by Lady Val which stimulated much conversation afterwards.
June
This month revolved mainly around coffee and food.
Coffee with Hugh Fraser, actor, and crime writer (Captain Hastings from Poirot) He was such a gentleman and we talked about crime, prisons etc
Lunch with Chris Moore, Chief Executive of the Clink Charity at Brixton Prison. Great food great company and lots to catch up together.
Dinner with Peter Holloway CEO Prison Fellowship England and Wales
Other stuff included:
Giving a talk to a local group on Restorative Justice
Being interviewed by a German journalist from DIE ZEIT
July
Started the month at a Rick Astley concert with my closest friend Helen, our dancing to 80's hits was a sight for sore eyes!
Coffee with Zahid Mubarek Trust
Lunch with Ali Miraj (Contrarian Prize)
On 12th July BBC article by Laurence Cawley which he expected to get around 200,000 unique views, in fact it reached 690,000 unique views on the first day and was the 8th most read article that day globally on the BBC.
In Westminster for the launch of Proof magazine with the Justice Alliance
18th July Interview by Ben Brown live on BBC News Channel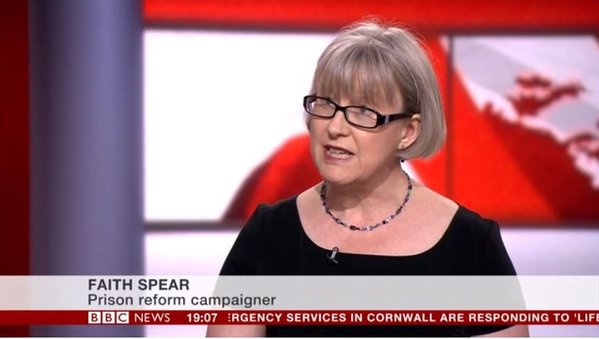 Met up with a friend who works in Petty France, good job walls don't have ears!
Met Natasha Porter (Unlocked Grads) spent the morning chatting with the team and observing some of the training in the form of workshops
Interview with Injustice Documentary for a blog promoting new documentary out in October
August
Tea with a journalist friend in London for a catch-up
Travelled to London to be interviewed by Simon Israel for Channel 4 News at 7pm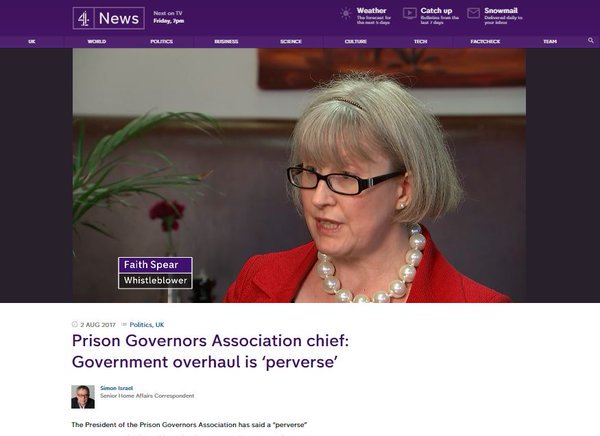 Afternoon tea with a friend, an ex-offender working within the prison system has a lot of experience and a true gentleman.
Bloomsbury book launch for Michael Irwin, meeting with other Criminologists and chatting over a G&T, perfect.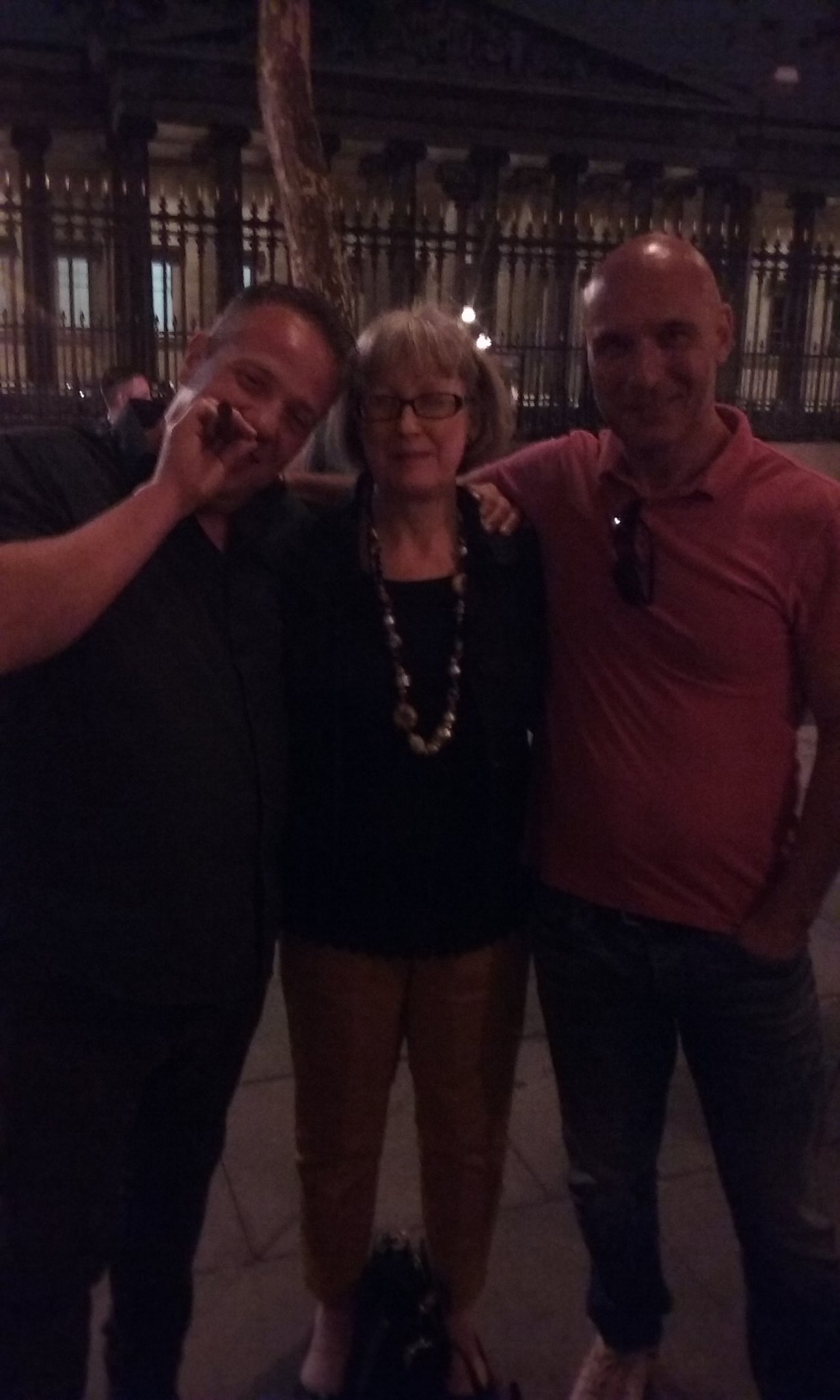 Lunch with various charities, yes food again including Jane Gould (Clean Sheet)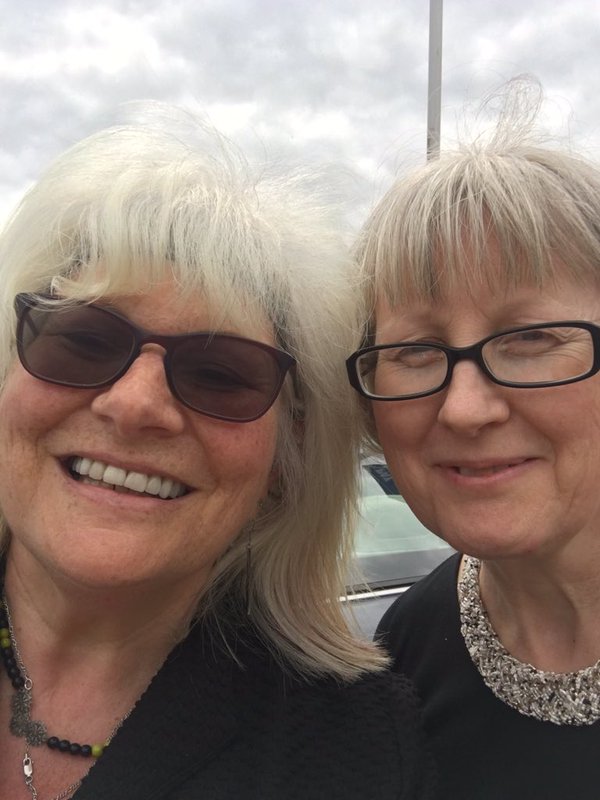 But now as Autumn has arrived there is work to do.
I am a woman on a mission.
Watch this space!
Today I read volunteering is good for your health as you tend to visit the doctor less!
This may be the case and I should know, I have worked as a volunteer for over 20 years and in the Justice sector for over 3 years
A big misconception is that a volunteer just makes tea!
After going to University as a mature student I received a BSc (Hons) in Criminology in Nov 2011. I then spent a year working with my local CAB and completed the course to become a Gateway Assessor as I was told you need to have voluntary work on your CV especially if you have changed direction. This was a real eye opener to the needs of people. After answering an advert in the paper to join the Independent Monitoring Board at HMP/YOI Hollesley Bay in 2013, I started on a very interesting journey. I am now the Chairman.
Apart from the IMB, I have been a group leader for Prison Fellowship England and Wales since 2012 involving managing a small team, all volunteers that deliver the Sycamore Tree victim awareness course in prisons. Meeting monthly and also speaking at various clubs, groups and churches on Restorative Justice and the work I do in prison. I have also been on the Steering Group for the Reclaim Justice Network for over 3 years, attending meetings, AGM's and supporting events when I am able.
In addition I am a member of the Centre for Crime and Justice Studies (CCJS) and the Howard League. I have been invited to visit many prisons and events in the Justice sector and have been an observer at the Justice Select Committee. I have lost count of the number of conferences, lectures, wine receptions and exhibitions I have attended as I try and keep informed. I write a blog and am known on twitter!
I am passionate about wanting change within the prisons, purposeful activity and education are but a few of changes needed. I try to encourage those in prison and those that have been released.
But all of this is as a volunteer.
I have applied for many jobs since graduating but there have been two main problems. The first being the idea that volunteers make the tea and don't have real input and so can be a bit clueless. The second being I cannot find a more interesting and at times rewarding line of work. I'm not someone to sit in front of a computer on a daily basis. My work is varied and I enjoy the interaction with prisoners, Governors, staff, my team and my many contacts. I like to be organised and punctual. I like tea, but don't sit around drinking it all day.
Volunteering is rewarding, I recommend it as it's an essential part of society but I'm ready for a change…!
In 2001 Lord Justice Auld recommended: 'The development and implementation of a national strategy to ensure consistent, appropriate and effective use of restorative justice techniques across England and Wales' (Auld, 2001, p. 391 para.69).
Last month the 'Restorative Justice Action Plan for the Criminal Justice System' was launched. "This action plan is a joint commitment to develop a more strategic and coherent approach to the use of restorative justice in England and Wales. It sets out the steps that will be taken to achieve this aim".
This is an important step, but I have been reflecting on why it has taken more than a decade from Auld's original recommendation to publication of the action plan itself.
In his ministerial forward Jeremy Wright MP states, "Restorative justice has the potential to break the destructive pattern of behaviour of those that offend by forcing them [italics mine] to confront the full extent of the emotional and physical damage they have caused to their victims".
True. But why does Wright use the term "forcing them"?
Contrast this with the definition of Restorative Justice taken from Marshall (1999, p. 5) which is one of the most widely quoted. It states:
 "A process whereby all the parties with a stake in a particular offence come together to resolve collectively how to deal with the aftermath of the offence and its implications for the future"
Earlier in his ministerial forward, Wright says "The benefits of restorative justice are well known by those working within the sector. 85% of victims who go through restorative justice conferences find it helpful [italics mine]".
Is the best criteria to evaluate restorative justice as to whether it was "helpful" or not? I guess it depends of what is meant by helpful.
This reminds me of Andrew von Hirsh's comments (Von Hirsh et al, 2003) when he observed participant satisfaction [italics mine] as being a criteria used to evaluate Restorative Justice, yet there was no explanation as to why "satisfaction" was an appropriate and meaningful criteria.
References:
Auld, Rt. Hon. Lord Justice (2001) Review of the criminal courts in England and Wales: Report. London: The Stationery Office.
Marshall, T. (1999) Restorative Justice: An Overview. London: Home Office Research, Development & Statistics Directorate.
Von Hirsch, A., Ashworth, A. and Shearing, C. (2003) 'Specifying aims and limits for restorative justice: a "making amends" model?, in Von Hirsch, A. Roberts, J., Bottoms, A. E., Roach, K. and Schiff, M. (eds.) Restorative Justice and Criminal Justice: Competing of Reconcilable Paradigms? Oxford: Hart.